7 Best Tasting Plant-Based Protein Powders to Try In 2022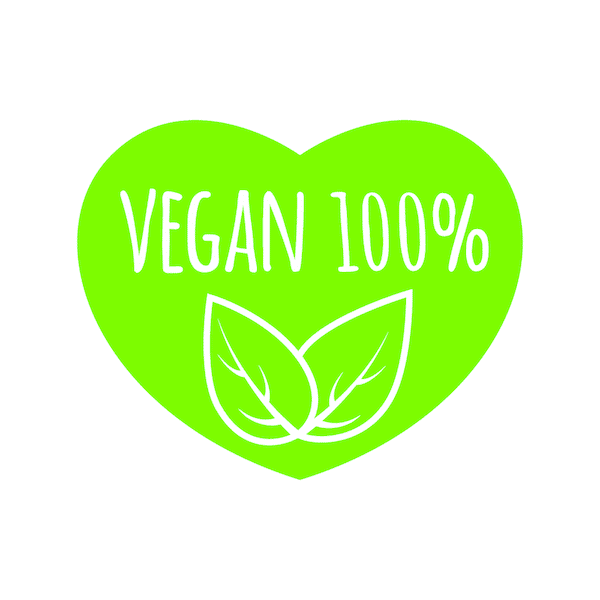 Plant-based proteins have risen to popularity as studies have continued to show the advantages of a plant-based diet. Past assumptions that plant proteins were inadequate, as compared to animal proteins, are now being debunked.
The health-conscious community has therefore flocked to the many available options, from pea protein to sprouted amaranth protein and everything in between.
Comparing 7 Best Tasting Plant-Based Protein Powders
What Are The Most Popular Plant-Based Proteins?

These days it seems as if you can harvest protein from just about anything. While that might be true, what consumers are seeking is quality. For this reason, those of us in the health-conscious community may lean more towards plant-based proteins.
As studies continue to provide innumerable cases bolstering the health advantages of a plant-based diet, it's no wonder that we flock to plant-based protein. One particular case study was conducted by medical doctors Tuso, Ismail, Ha, and Bartolotto. The study involved a 63-year-old man who switched to a plant-based diet.
Within 16 weeks, he was able to eliminate the need for the high blood pressure medications amlodipine and hydrochlorothiazide and diabetes medication glipizine in addition to his NPH insulin.
In this TEDx Talk video Dr. Joanne Kong expands on the benefits of a plant-based diet:
Some of the most popular proteins are from soy, peas, hemp, and rice. Before you click the "x" button, we're all aware that soy has lost its shine based on findings linking the legume to cancer, thyroid problems and much more.
It looks as if pea protein is the new soy for a number of reasons. Authors Bebault, Paizis, Deley, Guérin-Deremaux, Saniez, Lefranc-Millot, and Allaert compared pea protein with whey protein and their effects on muscle thickness and strength.
The findings showed that pea protein contributes to just as much muscle strength and thickness as whey protein in subjects between the ages of 18 and 35. Therefore, it's an adequate substitute for animal-based protein.
Furthermore, a popular protein source is brown rice. Researcher of endocrinology and nutrition, Douglas S. Kalman, found that organic rice proteins and isolates could be used to replace other proteins without nutritional loss. For example, rice resulted in the same recovery time as whey.
Another form of protein, hemp, not only supplies the body with protein but is also known for its omega-3 and omega-6 composition, cardiovascular benefits and ability to prevent cancer and tumors.
Which Plant-Based Protein Powders Top the List?

Below you'll find reviews of some high-quality best tasting vegan protein powders. In addition to their nutritional value, they don't abandon good taste.
---
First up is a vegetable blend that harnesses the best of veggies, such as vitamin A, iron and even a hefty amount of protein. One of its best assets, the protein content, is sourced from peas.
It also includes protein from sacha inchi, a Peruvian seed that contains omegas 3,6, and 9 in addition to being hypoallergenic. According to Organic Facts, sacha inchi contains multiple vitamins and minerals, such as calcium, potassium and vitamin E.
Sacha inchi supports digestion, heart health, skin and hair health, improves sleep, helps with cognitive function and lowers "bad" cholesterol.
The inclusion of super greens is an additional perk. They include kale, papain, alfalfa grass, broccoli, and spinach.
Although the taste of these blends has mixed reviews, there are a few flavors from which to choose; They include almond, berry, vanilla, and chocolate.
Pros
21 Servings
20 Grams Protein
Multiple flavors from which to choose
Non-Gmo
Natural Flavors
Gluten-free
No artificial sweeteners (contains stevia)
Vegan
Contains multiple sources of high-quality vegetable proteins
Contains powerful plant nutrients in addition to protein
---
Orgain Organic Plant Based Protein Powder
This protein blend gives you 3 of the most effective plant-based proteins: brown rice, pea and chia seed. As mentioned earlier, pea and rice proteins are high-quality proteins that can even be an adequate replacement for whey.
You'll also benefit from nutrient-dense chia seeds. According to the article entitled "Benefits of Chia Seeds," these seeds from the Salvia hispanica plant are the most protein-rich plant sources of protein.
They also are so full of nutrition, it is said that Mayan warriors consumed a small amount to get a whole day's worth of nutrition.
The protein is available in creamy chocolate fudge, vanilla bean, and peanut flavors. Although for a small few the taste is acquired, many consumers praise the taste.
Related: Orgain Organic Protein Powder Review
Pros
20 Servings of 46 grams
20 Grams protein, 5 grams of fiber, and 3 grams of net carbs
Organic Ingredients
Great Taste
Multiple Flavor Options
Cons
Some find it a little chalky
Contains sugar alcohol
---
Naturade VeganSmart Plant Based Vegan Protein
If you're tired of the same old blends, Naturade offers a unique plant-based blend that includes pea, chia, potato, chlorella and quinoa proteins. Although pea and chia proteins are more common, the less popular proteins have their benefits as well.
For one, quinoa is a popular gluten-free wheat alternative that's high in protein. Healthline: Authority Nutrition discusses the advantages of eating quinoa. For example, it's very high in iron, magnesium, manganese, phosphorous, and of course, protein.
Speaking of protein, quinoa is a complete protein, which is difficult to find unless you're consuming animals proteins.
Potato protein adds to the taste while chlorella protein adds even more health benefits. CA Andre and RE Merchant of Virginia Commonwealth University found chlorella to be useful in treating high blood pressure, cholesterol, fibromyalgia, and ulcerative colitis.
It's available in chocolate and vanilla and customers love the taste.
Pros
15 Servings of 43 grams
20g Non-GMO Protein, 6g Dietary Fiber, and No Cholesterol, Zero Trans Fat
Tastes great
Natural flavors
No artificial sweeteners (uses organic stevia)
Cons
Only 15 servings per container
May be too sweet for some
---
Optimum Nutrition Gold Standard 100% Organic Plant-Based Vegan Protein Powder
This protein comes in a blend of pea, rice and sacha inchi proteins. What also makes this one unique is the inclusion of ancient grains, which are buckwheat, quinoa, amaranth, chia and millet, and they are also organically grown.
One National Institute of Health article that discusses the incorporation of ancient grains, written by Dixit, Azar, Gardner, and Palaniappan, discusses the benefits of ancient grains as opposed to white flour and rice.
Ancient grains, which have lower glycemic indices, do not promote diabetes and heart problems like white rice and flour.
These grains are also more nutrient dense than other grains and carbohydrates.
Optimum Nutrition Gold is available in many flavors, such as vanilla and french vanilla, and the taste is awesome.
Related: ON Gold Standard 100% Plant Based Protein Powder review
Pros
19 Servings of 36 grams
24 Grams protein
Includes ancient grains
Certified organic ingredients
Non-Gmo
Gluten-free
Great taste
Cons
Some find it too sweet (Stevia)
---
PlantFusion Complete Plant Based Protein Powder
PlantFusion includes a fusion of pea, sprouted quinoa, artichoke and sprouted amaranth protein sources. Peas, quinoa, and amaranth are adequate sources of protein with the addition of artichoke.
Artichokes are quite high in protein compared to most vegetables, and they're great for fiber, antioxidants, and prebiotics.
The vanilla bean, chocolate and cookies and cream flavors are all tasty. Depending on your taste buds, you're bound to find the right one for you.
Pros
15 Servings of 30 grams
21 Grams protein
Varying flavors
Soy-free
Non-Gmo
No nuts
No eggs
Cons
Price
Some find it difficult to mix with grainy texture
---
Nutiva Organic, Cold-Processed Hemp Protein
This protein powder keeps it simple, providing you with the power of hemp but doesn't sacrifice the amount of protein; It contains 15 grams of plant protein per serving.
It's also high in essential minerals iron, zinc, and magnesium and has a natural, pure taste without added sweeteners or flavors. Although some have reported it to have a grassy taste, they still appreciate the health effects.
Pros
45 Servings of 30 grams
11 Grams of raw organic protein and 12 grams of fiber
No sweeteners
Vegan
Hexane-free
Cons
Low amount of protein
Tastiness
---
The name speaks for itself; You can't get much simpler with Naked pea protein, which only contains yellow pea protein. Although it's simple, it has a whopping 27 grams of protein per serving. It works like a charm and tastes great.
Pros
60 Servings of 38 grams
25g of Protein, 5g of Sugar, 8g of Carbs, 160 Calories, and 5.6g of BCAA
Contains only yellow pea protein, no added ingredients
GMO-free
Soy-free
Farmed with environmentally-friendly practices
Sourced from the United States and Canada
Cons
5 Grams of sugar (non added)
Presence of chunks
---
Conclusion

Now that you are familiar with some of the highest quality, best tasting vegan protein powders, it's up to you to decide which best suits your lifestyle and taste buds. Sometimes finding healthy and great tasting products takes some researching and product sampling.
As for our review, Orgain Organic Plant Based Protein Powder is our best choice while Nutiva Organic, Cold-Processed Hemp Protein offers the best bang for your bucks.